Negative Hallucination
2005-present
Negative Hallucination is a publications project in which works that are not under copyright are reprinted and distributed for free in public spaces including but not limited to public transit, public restrooms, places where free newspapers are left. It fulfills the optimism of artists and writers who decide not to use copyright in hope that their works will be reached by a broader audience buy trying to get significant works into the hands of people who might not otherwise find them. Several publications have been made as both booklets and audio cds, they have been left in Chicago, Atlanta, Houston, Baltimore, New York, New Orleans, Bloomington-Normal, Evanston and other cities around the US.
The name comes from the psychological phenomenon that "causes patients to not believe in the existence of another person or object that is right before their eyes."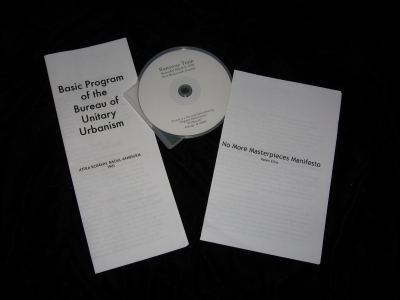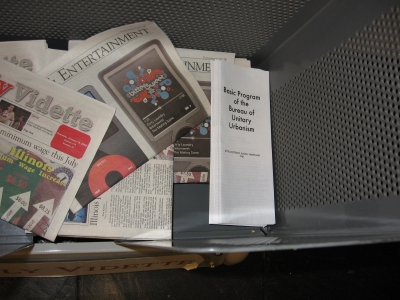 a publication in situ