Quarterly Site #3: Stay in your lane at Swimming Pool Project Space
July 17- August 22 2010
Using the theme of direction, three curators conceptualize their various interpretations of the word by dissecting the gallery into physical lanes.
Anthony Elms curates the work of artists Danielle Gustafson-Sundell, Shane Huffman, Erin Leland, Matthew Metzger, Sonny Venice and Philip von Zweck.
Katherine Pill curates the work of artists Madeleine Bailey, Samantha Bittman and Matt Nichols.
Philip von Zweck curates sub-curators Christina Cosio, Stevie Greco and David Roman.
Christina Cosio curates the work of artist Erik Peterson.
Stevie Greco curates the work of artists Jason Bryant, Todd Mattei and Caroline Picard.
David Roman curates the collaborative work of artists Matt Irie and Dominick Talvacchio.
Jamilee Polson is an artist and she runs Quarterly Site, a project in which she curates curators. This seems like an odd thing to me, an artist curating curators. I don't think I'm a curator so when Jamilee asked me to be a curator for 1/3 of this show I decided to do her project as my project, I picked three curators (who are real curators) and had them do my portion of the show. The whole show was divided into three lanes, so my lane was divided into lanes. I gave my curators all of the directions, guidance and deadlines that she gave to me.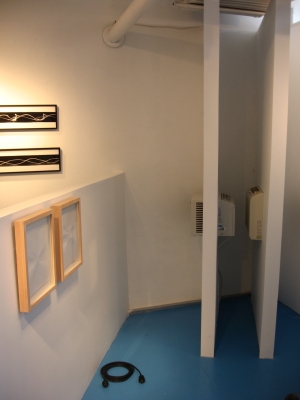 Irie & Dominick, Peterson
Irie & Talvacchio, Peterson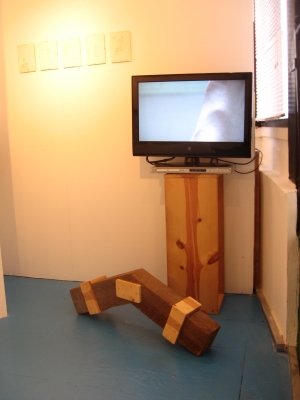 Bryant (on floor), Mattei (video)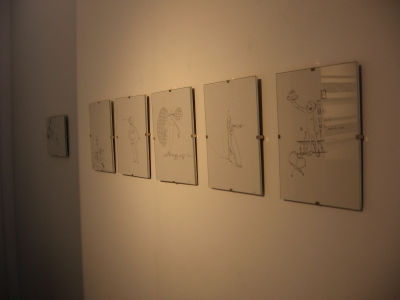 Picard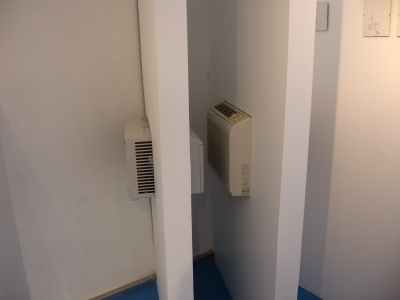 Peterson