"In Memory of Humboldt"
An exhibition by Kevin Jennings
Opening reception Thursday September 7, 6-9pm
Open Thursdays in September 6-9pm
or by appointment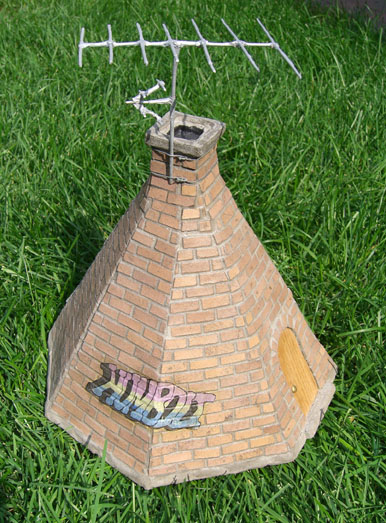 Kevin Jennings really likes to cause trouble, turn things upside-down, and occasionally make declarations. His artwork is all about systemic contradictions (where he wedges himself and the viewer between the best intentions of a specific context and the most problematic aspects of its reality) and finding a way to exclaim, "I'm out!" But, only to eventually realize that, well… shit is complicated, but trying to keep clear by staying on higher ground must never be one's imperative.
For this show at VONZWECK, Kevin has made memorials to things that the existence of VONZWECK, and this exhibition itself endanger; proposing an answer to the question, for what is this creative event, by its mere existence, making sustainability questionable?
Kevin Jennings received his MFA from UIC in 2004 (His thesis was about how white, working class, straight, male artists from Chicago's northwest side were gonna' be the hot new commodity) and a BFA from UofI Champaign Urbana in 2001. He was born in 1979, which may make him the youngest person to have a solo show at VONZWECK. He's also shown at places like 312, 1/Quarterly, I-cabin and "Buzz Spector's studio." Sometimes he teaches sculpture at UIC.