VONZWECK announces
1:16
Counter-chemistry (preview only)
modeling ways to make a bad thing good.
by Brennan McGaffey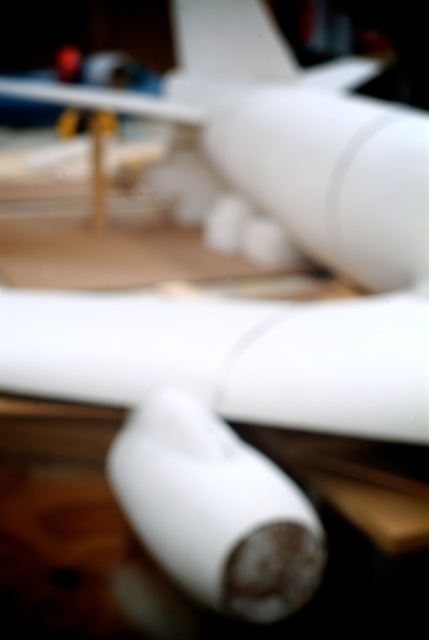 Opening Reception Thursday April 3, 2007 6-9pm
Open Thursdays in April
Or by appointment
Brennan McGaffey is one of those artists who often makes me go "goddamn, why didn't I think of that!?" like Robert Barry, or Leif Elggren or I don't know… early Bruce Nauman, the work is just like… right on. To explain what he does way more eloquently than I can, here is a quote from the press release for Anthony Elms' lecture about Brennan (presented here first and published recently in some book by Cambridge) "Brennan McGaffey has created environmental interference modifications by broadcasting the frequency of the city of Chicago's electrical grid, tones for stimulating, relaxing, or focusing the listener's mind, and sound masking for road noise; manufacturing incidents through cloud seeding, aromatherapy, and artificial star-scape; creating a traveling solar/battery powered, CD-driven micro-pirate radio transmitter with storage for an extensive library of recordings; and altering the regular electromagnetic field of the power lines. Titles for the works are technically explanatory, for example: Low Altitude Atmospheric & Civic Modifications. The only evidence of these activities are streamlined mailers featuring patches, stickers, schedules, and the briefest information."
This all being true, I was actually a bit nervous asking Brennan to do a show, mostly because … well the nature of his work doesn't always require an exhibition. I thought perhaps he could do a retrospective of the mailers, all those awesomely produced things he sends out- but Brennan signed on to kick off a new project after insisting I come see it in his studio first. I think the quote was "really, you should see this first", I did, and boy am I glad I did, because I can report that its going to be awesome… big… and awesome and goddamn, I'm excited to be part of it.